Massapequa Seems Like a Ghost Town
Due to the Coronavirus pandemic, Massapequa residents, along with the rest of the United States have been ordered to self quarantine to slow the spread of the disease. Along with this information came the news of Massapequa Gyms, Massapequa Bars, Massapequa Restaurants, and Massapequa Public Schools being required to temporarily close.

A few days later, all Massapequa Barber Shops, Massapequa Salons, and Massapequa tattoo parlors were forced to temporarily close as well. Out of respect for our local businesses, we at The Massapequas have been adhering to the social distancing guidelines put in place by various organizations to do our part in expediting the process of slowing the spread of the Coronavirus in Massapequa.

The result of the closing of all local businesses is more than simply not being able to sit down at your favorite Massapequa Restaurant for dinner with your family, or stopping in for a quick drink at a Massapequa Bar. The Massapequa streets have been eerily empty over the course of the past week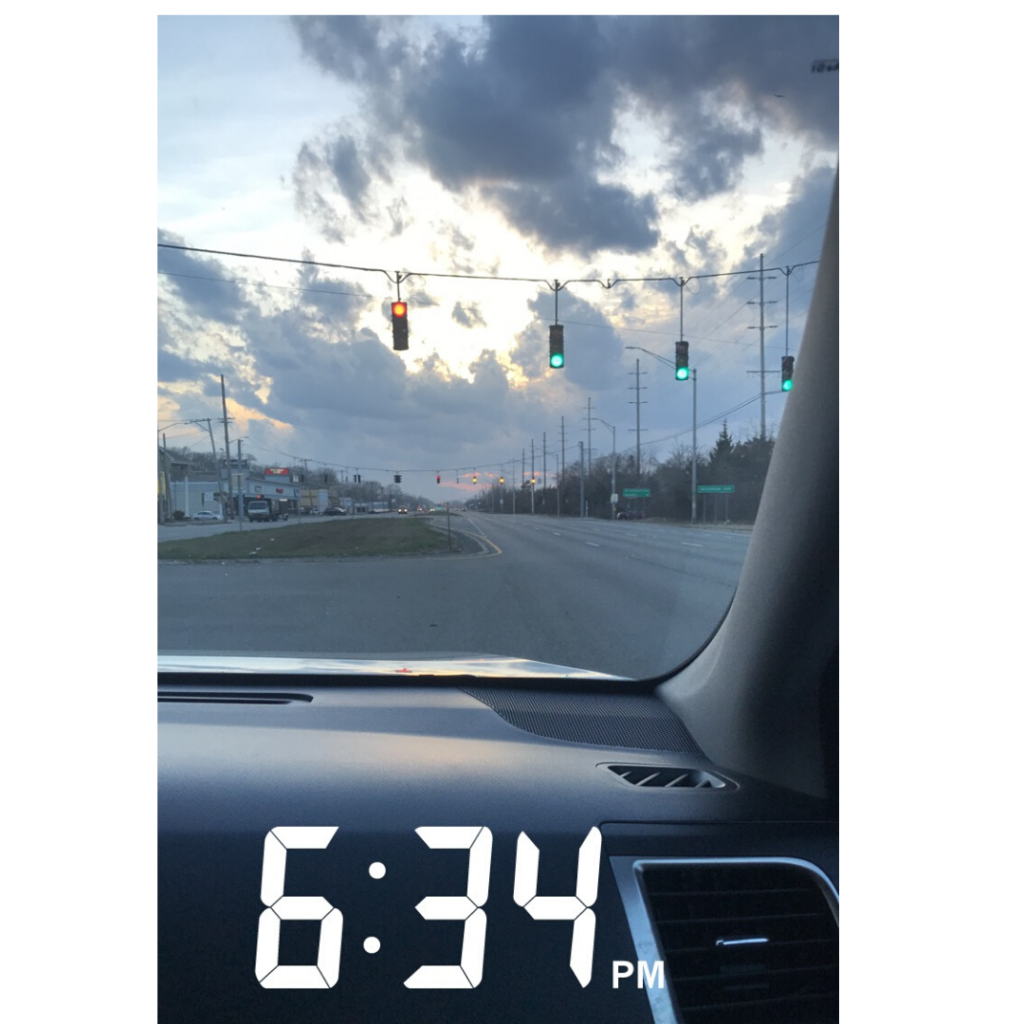 It is eerie to see the streets of Massapequa so deserted, especially during peak commute times. Soon enough Massapequa Sports will be able to resume, and a sense of life will be restored within the community.
Massapequa Supermarkets Wiped Out!
As soon as the quarantine protocol was announced, and especially after businesses were ordered to close, the Massapequa Supermarkets were ravaged. We visited several supermarkets to stock up for the quarantine, but we had no luck finding ANY meat. This was shocking to see in person, as Massapequa Supermarkets are usually fully stocked.
The empty shelves didn't just stop with meat, we couldn't even find a bag of frozen vegetables at any Massapequa Supermarket. This was almost even harder to believe! How could there only be one bag of measly frozen green bean casserole?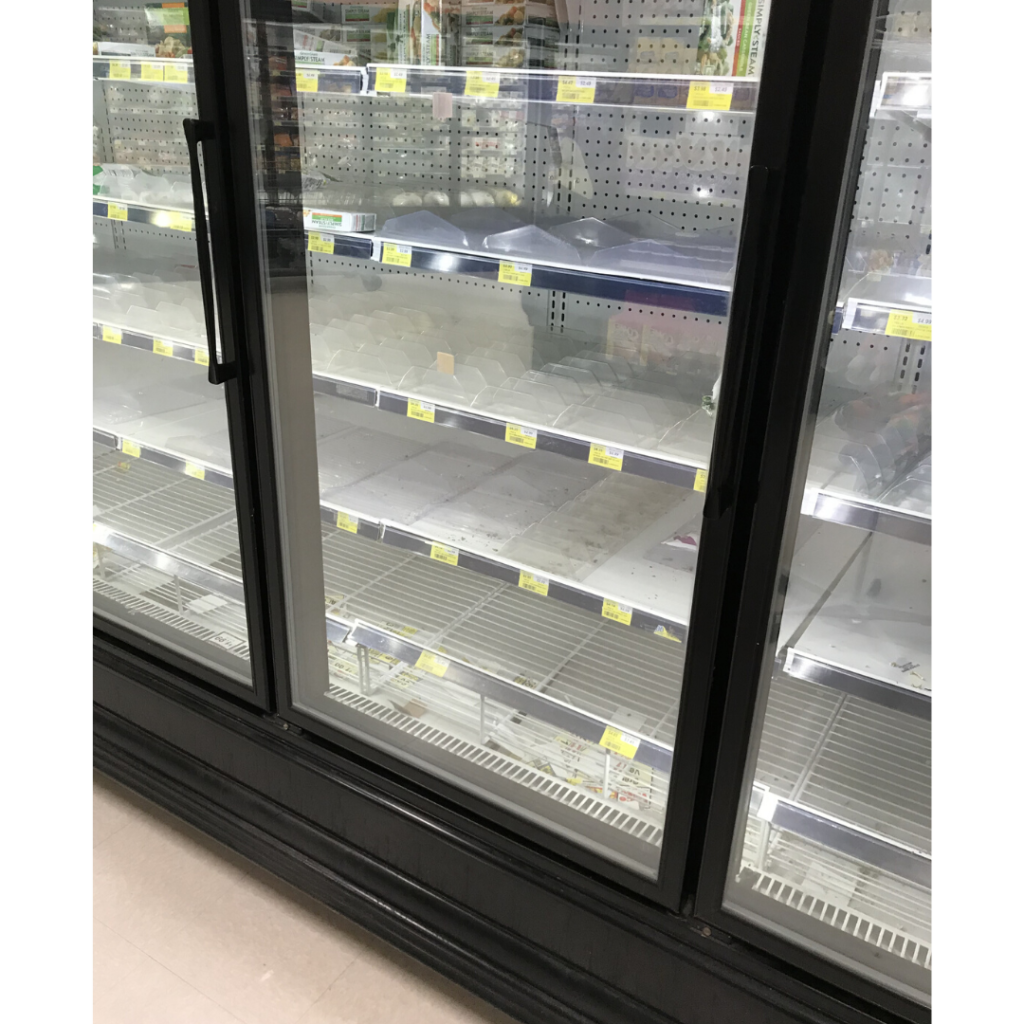 At the time of this writing, things have seemingly calmed down. After several trips to different Massapequa Supermarkets, it seems they have all been restocked with less of a manic rush of customers because people have already stocked up and are now hopefully practicing social distancing guidelines, leaving the house as little as possible.

Massapequa Small Businesses such as Massapequa Bars and Massapequa Restaurants Struggle Amid New York State Pandemic Regulations
As expected, the local Massapequa Restaurants and Massapequa Bars are taking a massive economic hit as a result of these new regulations. This is an important time to support local business, so we encourage ordering a meal for takeout from your favorite Massapequa Restaurant.
The silver lining for Massapequa Businesses are that Massapequa Restaurants and Massapequa Bars would still be able to provide food via takeout and delivery services. Massapequa Diner is currently open for takeout and delivery services 24/7. As another way to economically help Massapequa Bars, New York States permitted alcoholic beverages to be made temporarily available for delivery and takeout.

Massapequa Preserve and Massapequa Parks During the Quarantine
As mentioned earlier, since all Massapequa Gyms are currently closed, people within our community have had to improvise to get their workouts in. Massapequa weather during the quarantine has been all over the place. The first days were regular brisk March temperatures and sunny. Massapequa weather in March is almost never the same, last year we had a few snowstorms throughout the month.

However, following the first few days of the quarantine, things began to warm up a bit. Massapequa weather began to get nicer and eventually we had a day that was almost 75 degrees. Like many others, we decided to take advantage of the nice weather and go for a bike ride in the Massapequa Preserve.

Massapequa Preserve is a great place to go for exercise, as you will have plenty of space to yourself on the trail and likely won't come too close to others. You can also go for a walk on the Long Island GreenBelt Trail to be more secluded.

Massapequa Parks remain a grey area for many who are trying to practice social distancing. Massapequa Moms are typically able to take a walk with their young kids to the various parks we have within the town. At the time, it's not clear if going to the park is a responsible thing to do to slow the spread of the Coronavirus, as they have not been formally closed at the time of this writing.

If you are going to visit Massapequa Parks at this time, it is advised to keep roughly 6 feet away from other people and to limit yourself to groups of 10 and under.
Massapequa School District Coronavirus Protocol
Massapequa Public School District has been closed until April 1st, 2020 as mandated by Governor Cuomo's Executive Order. The Massapequa School District has put in place online learning programs so students can carry out their curriculum remotely in a safe environment.

Massapequa School District being mandated to close down is surely a situation out of a dream for some students. For others, it throws off important dates of important exams on the Massapequa School District calendar that they have been working so hard to prepare for.

If we know one thing, it's that the Massapequa School District will do a fantastic job of communicating to the community via the Massapequa Parent Portal about all the information they need to know in these uncertain and stressful times for academics.


Massapequa Going Forward
After this unusual situation of being quarantined, we expect Massapequa to be back to usual in all aspects. We are confident that the community will support the Massapequa Restaurants and Massapequa Bars when it is safe to do so.

Massapequa Barber Shops and Massapequa Salons, will have long waits as everyone will need a haircut after not being able to get one for some time. Massapequa tattoo shops will be booked up for months as everyone has had time to plan out their next addition to their tattoo portfolio. It will be hard to find parking anywhere near Massapequa Gyms as everyone is eager to get back into their routines.

Throughout it all, the Massapequa Supermarkets will continue to make sure we are supplied with food. And for those of us who are still attending work in this quarantine, the LIRR will still be there to get you from Massapequa to Penn Station.

Thank you to the employees who work in these essential businesses who allow us to follow Massapequa Quarantine Guidelines so easily. Especially the Massapequa Nurses, Doctors, and First Responders who are on the front lines during this pandemic.