Which Massapequa Diner Is Better Overall? We Compared Them To Let You Decide For Yourself
Unlike many towns on Long Island, there are 2 diners in Massapequa called "Massapequa Diner" and the "Nautilus Diner". Although some people think every diner is essentially the same and classify the food as "diner food", there are some key differences between these two restaurants that will determine your overall experience and which one you should visit.

Massapequa Diner Overview
Massapequa Diner is an established restaurant within the Massapequa Community that opened in 1950 on Sunrise Highway in Massapequa.

Massapequa Diner is conveniently located across the street from the Massapequa Train Station and is open 24/7. If you are not coming from the train station, parking spots are located on both sides and in back of the restaurant. The lot tends to fill up on weekend mornings which are typically the busiest time for the Massapequa Diner. Although Massapequa Diner can be crowded at times, the dining area can seat 143 customers. Therefore, the wait doesn't usually become longer than around 15- 20 minutes, even at peak times.

The Massapequa Diner menu consists of your usual diner options, with some unique standouts including great breakfast options as well as specialty burgers and wraps. Even if you don't see something on their menu, they can most likely still make it for you. The price of food is average for a diner, and portions are pretty large. More importantly, most of the menu options taste great, and there are enough options for you to try something new everyday for years!
Another standout of the Massapequa Diner is the half off appetizer specials offered after 10PM. This special, along with being located across from Massapequa Train station makes the diner relatively busy late night on the weekends. Massapequa Diner also has online ordering options available as well for quick and easy pick up.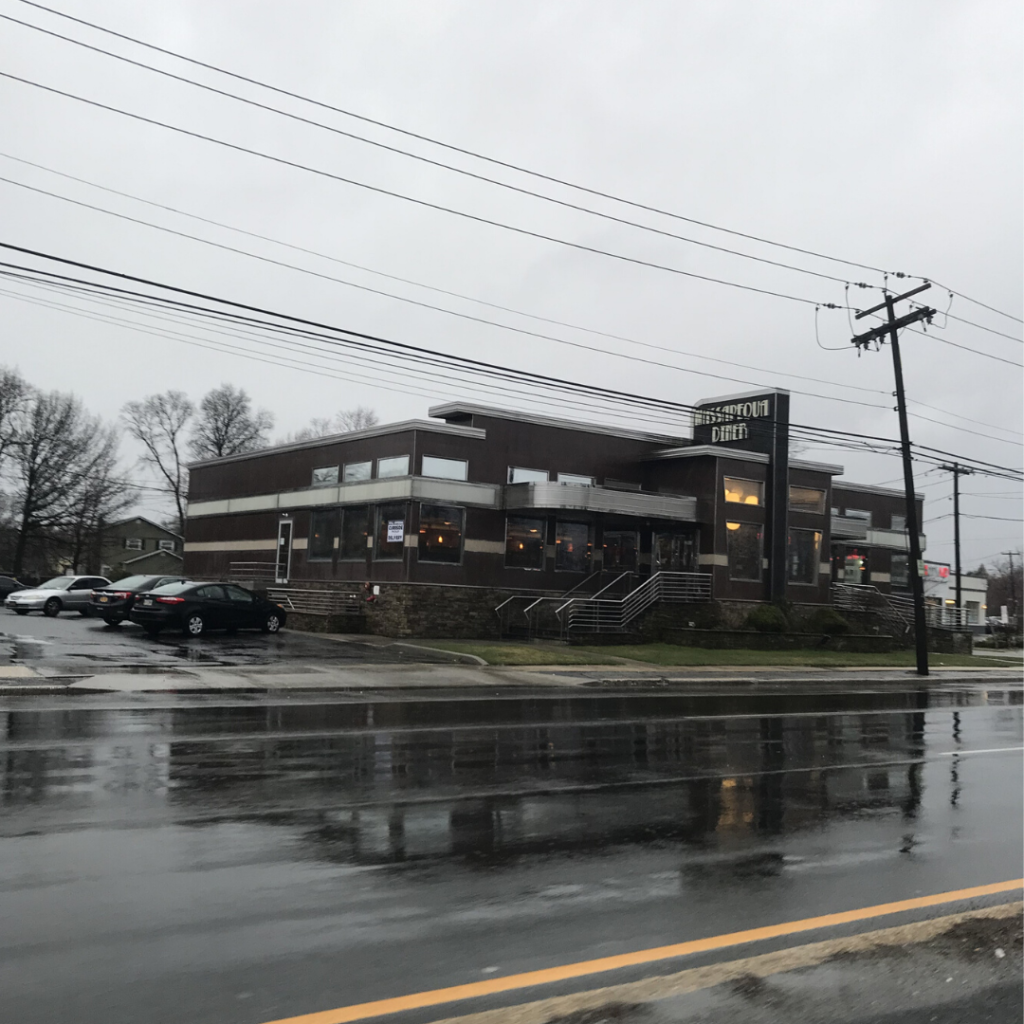 Where Can I get a Massapequa Diner Mug?
As far as we know, the iconic Massapequa Diner mug is not unfortunately not available for sale. To enjoy a cup of coffee out of the Massapequa Diner mug, you will have to stop in for a cup!
Nautilus Diner Overview

The other Massapequa Diner is known as the Nautilus Diner, which was originally opened in 1963. Nautilus Diner closed for a brief three and a half year period before reopening on Friday June 6th, 2014 with a ceremonial ribbon cutting ceremony. This ceremony indicated more than the opening of a restaurant, it was the re-opening of a newly renovated Long Island landmark. Massapequa's older generation has fantastic memories of this diner, citing it as the "spot to be" when it was in its prime. The Nautilus Diner is located at 5523 Merrick Road in Massapequa, conveniently located near a bus stop if using public transportation. If you are driving to this Massapequa Diner, the parking lot contains plenty of spots and rarely fills up. Like the Massapequa Diner, the most popular times are for weekend breakfast/ brunch. However, there is typically not too long of a wait because of the large quantity of tables inside.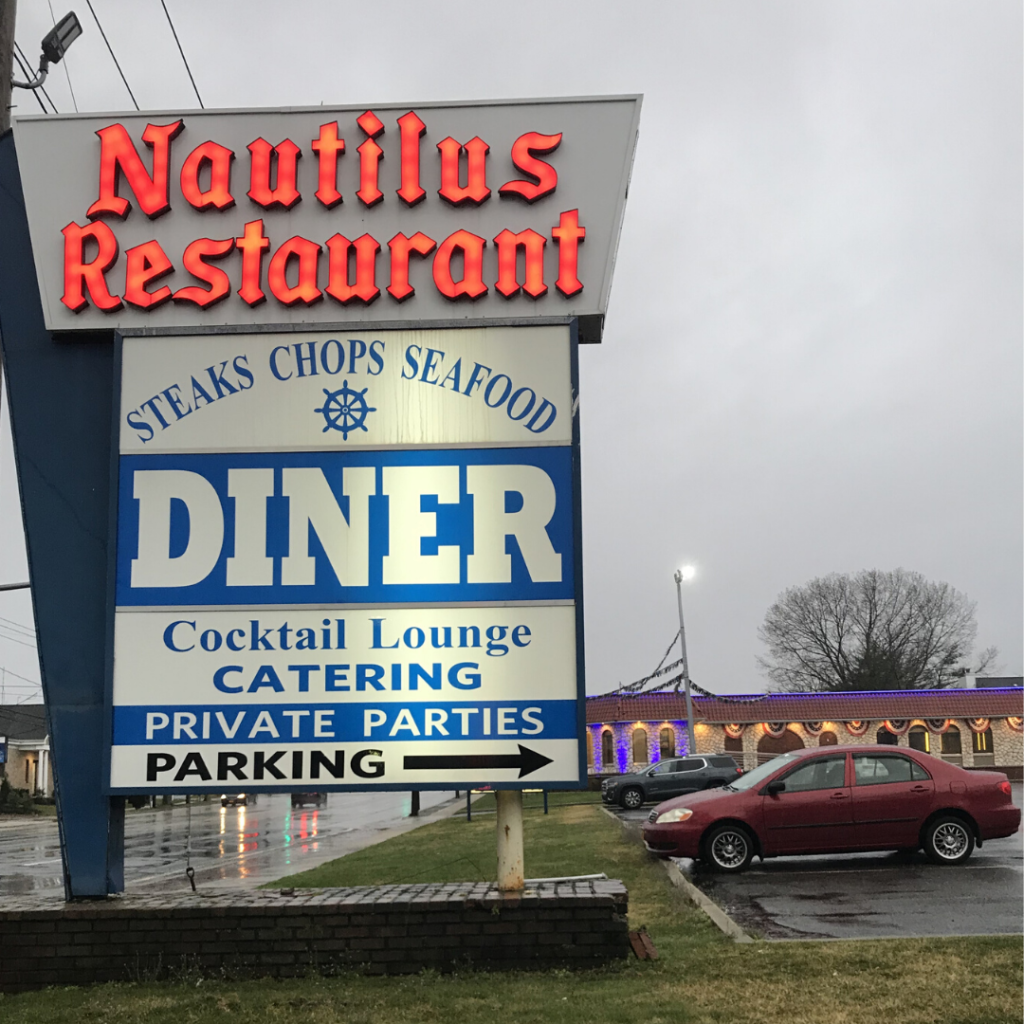 The Nautilus Diner Hours:
| | |
| --- | --- |
| Sunday | 6AM–1AM |
| Monday | 6AM–1AM |
| Tuesday | 6AM–1AM |
| Wednesday | 6AM–1AM |
| Thursday | 6AM–1AM |
| Friday | 6AM–2AM |
| Saturday | 6AM–2AM |
Nautilus Diner offers your standard options for diners that include breakfast, lunch, dinner, paninis, desserts, and more. The Nautilus Diner Menu is extensive like most other diners, and they can usually make anything you can think of that you cant find on the menu.

Nautilus Diner offers group dining options as well for groups up to 100 people. Another unique aspect of the Nautilus Diner is the featured bar area, which offers drink specials that are often better than other Massapequa Bars in the area. Although there are not any current late night appetizer specials we are aware of, Nautilus Diner offers great food at similar prices to the Massapequa Diner with several daily specials.

So, Which Massapequa Diner Should You Visit?
This decision usually comes down to one thing: What time of the day is it?

Typically, you can't go wrong with either option for breakfast, lunch, or dinner as both offer good quality food and a wide array of menu options. Both restaurants offer their breakfast menu all day, so you can always have some pancakes as your midnight snack. However, if you are looking for late night food with your friends, there are some other factors to consider.

The Massapequa Diner is open 24/7, which means they are always ready for an order. Like we stated above, the Nautilus Diner is only open until 2AM on the weekends, so it may not be open for a late night diner run after going to the Massapequa Bars.

Massapequa Diner is the exclusive option post 2AM, and doubles down with their half priced appetizers, making it an ideal late night food option in the area. Although both Massapequa Diners offer takeout, only the Massapequa DIner offers delivery, which is handled by third party delivery platforms.

If you are looking for drink specials, the Nautilus Diner's newly renovated bar area may be the way to go. The bar area also includes TV's if you are looking to stop in and watch the game.

Essentially, the Massapequa Diner you should visit comes down to personal preference. We at The Massapequas like to go to the Nautilus Diner for breakfast and dinner but find ourselves ordering takeout often from the Massapequa Diner, especially late at night. Overall, both restaurants offer good food at an affordable price.

Massapequa Diner Comparison Summary