Massapequa Lacrosse Alumni Ian Kirby Starts Training Program
Massapequa Lacrosse Alumni Ian Kirby has officially opened Level Up Lacrosse Academy! The training service is focused on helping lacrosse players of all skill levels improve the fundamentals of their game. Once establishing sustainable habits that will lead to consistent success on the field, they dial in training to focus on individuals' specific strengths and weaknesses.
The Level Up Lacrosse Academy takes full responsibility for the performance of its clients by consistently pushing them to their limits to make them the best player they can be in both the physical and mental aspects of the sport. Clients are taught how to give maximum effort on every repetition taken in training translates to being successful on the field.
All ages are welcome to train at the Level Up Lacrosse Academy. Drills can be adjusted to accommodate players from K-12 of all skill levels, even new players who have never played the game before. By focusing on turning players into students of the game with a desire to always improve.
Training sessions are focused on developing good habits that translate into a game environment effortlessly. Some of the core fundamentals that are focused on include footwork, reading the defense, dissecting a defensive slide, and situational awareness.
The Level Up Lacrosse Academy specializes in one-on-one group training, small group training, and team training. Sessions are 60-75 minutes of high-intensity activity in a competitive environment. Even when a client is being trained on one, the Level Up Lacrosse Academy ensures that they are competing against themself to play to their utmost potential.
Training sessions are held at various parks in Massapequa and surrounding towns, depending on local field availability and convenience for the client. Popular training locations are John J Burns, Plainedge High School, Field of Dreams, Massapequa High school, and Anchor Park. Outside of Massapequa, Wantagh High, MacArthur Middle, High School, and Plainedge High School are common training locations.
The #1 Massapequa Lacrosse Training Option!
Growing up in Massapequa, founder and head trainer Ian Kirby has developed a passion for helping local players improve their game. After going through the Massapequa Lacrosse program himself, he knows what it takes to exceed the expectations of coaches at every level, beginning in Berner Middle School.
Players who attend Level Up Lacrosse Academy are more than prepared for tryouts at the beginning of each season both physically and mentally, ensuring that they will be able to make the team. Kirby knows how the game changes from the middle school, Junior Varsity, and Varsity levels, and is able to coach players to excel in the pace of the game at each level.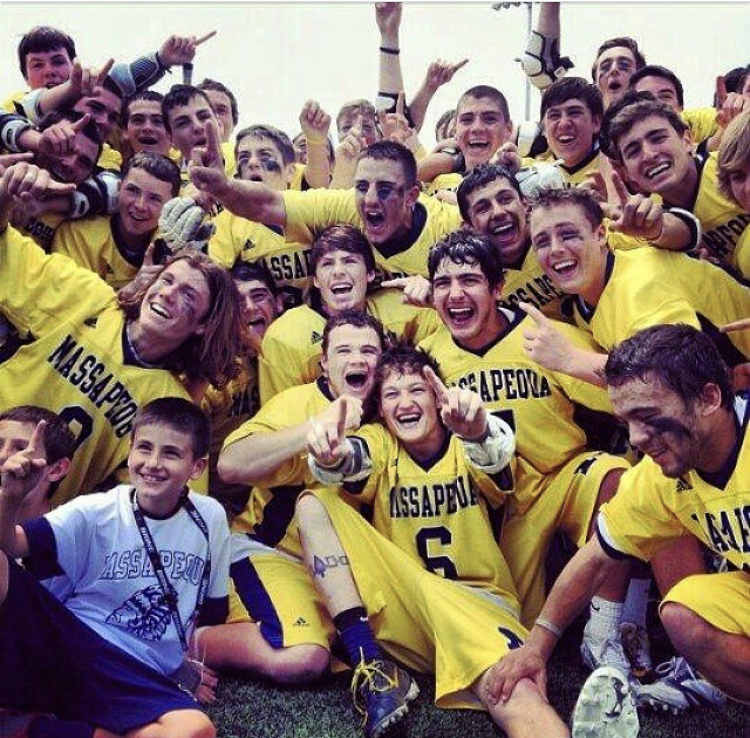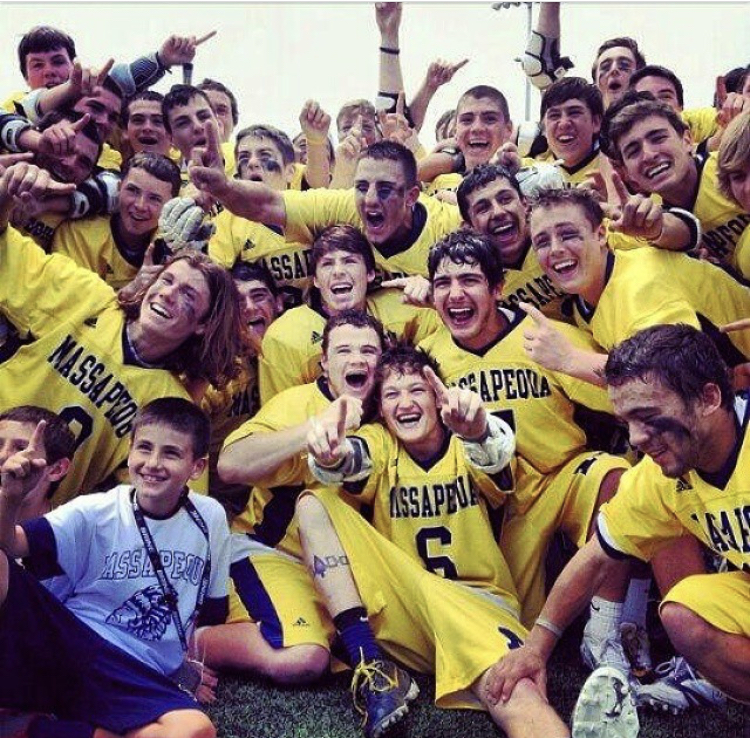 In addition to training players from within the Massapequa School District, the Level Up Lacrosse Academy trains players who are looking to attend, or currently attend, Kellenberg, Chaminade, or St. Anthony's private schools. As a result, players from throughout Long Island who are looking to take their game to the next level choose to attend the Academy.
Ian Kirby's Lacrosse Background
Ian is the founder and head trainer at Level Up Lacrosse Academy. His passion for the sport is what allowed him to train so relentlessly throughout his career, which started at a very young age. Starting in high school, Ian had the opportunity to play for elite lacrosse programs. Throughout his career, Ian has contributed to many team championships for the various teams he was a part of.
He was able to help lead Massapequa High School to its first-ever state championship in 2014. In addition, during that season he was named Lacrosse Magazine NE Player of the Week June 10, 2014.
He has been recognized for several individual accomplishments as well throughout his career. His statistics and accomplishments over the course of his career have allowed Kirby to create a resume that speaks for itself. Some of his accomplishments are listed below:
Towson:
Played in all 19 games as a redshirt freshman, scoring 12 goals with four assists for 16 points
Named CAA Rookie of the Week – 2/20/16
Ranked seventh in the country for individual man-up goals while sitting second in the CAA
Adelphi On Field Accomplishments:
Ranked second on the team in scoring (43), assists (30) and points (73) (2019 Season)
Scored at least twice in Adelphi's first eight games | 2018
Tied for third on the team in points with 41, scoring 25 goals with 16 assists (2018 Season)
Scored in 11 of the team's first 12 games, scoring at least two goals in eight of them (2017 Season)
Team leader in points with 50 on the season, behind a second-best 30 goals and 20 assists (2017 Season)
Adelphi Academic Honors and Individual Awards:
USILA All-America Third Team (2019)
USILA DI/II Senior All-Star Game (2019)
NE10 All-Conference First Team (2019)
USILA All-America Honorable Mention (2017)
NE10 All-Conference Second Team (2017)
NE10 Academic Honor Roll – Academic Distinction (Spring '19)
NE10 Academic Honor Roll – Academic Honors (Fall '18)
NE10 Commissioner's Honor Roll (Spring '17, Fall '17, Spring '18)
How to Book Your Session
To schedule a session at the Level Up Lacrosse Academy, you can make an appointment at (516) 732-4563. If you have questions or comments, you can contact the Academy schedule a session online here.