Did you know professional MMA fighter Aljamain Sterling lives in Massapequa? Born in Uniondale, Sterling is currently listed as a Massapequa Resident! 
Also known as "Aljo" or " Funk Master", Sterling was officially announced at UFC 250 as fighting out of Uniondale, New York, even though he is currently part of the Massapequa Community. 
The Massapequa Resident won his MMA fight at UFC 250 against Cory Sandhagen last night with an impressive performance! This big win over Cory Sandhagen came from a rear-naked choke in the first round.
It was a truly incredible performance and a great way to represent Long Island. This victory will allow Sterling to advance to a career record of 19-3 in the UFC.
Many MMA fans were in amazement of the performance put on by Sterling. Celebrity CM Punk reacted with a Tweet saying "What a statement!!!!!!  Wow!!!!" after Sterling's rear-naked choke, which ended the fight within 88 seconds.
After the fight, Sterling was interviewed by UFC Commentator Joe Rogan, who is largely known from his podcast "The Joe Rogan Experience". 
In his post-fight interview, Sterling said, "Joe, I got no words for this right now." He went on to mention training with other Long Island MMA fighter Al Iaquinta before the fight.
Who is Aljamain Sterling?
Aljamain Sterling is a Long Island native who was born in Uniondale, Long Island in 1989. He started wrestling at Uniondale High School in 2004, avoiding gang life in which some of his seven siblings were associated with.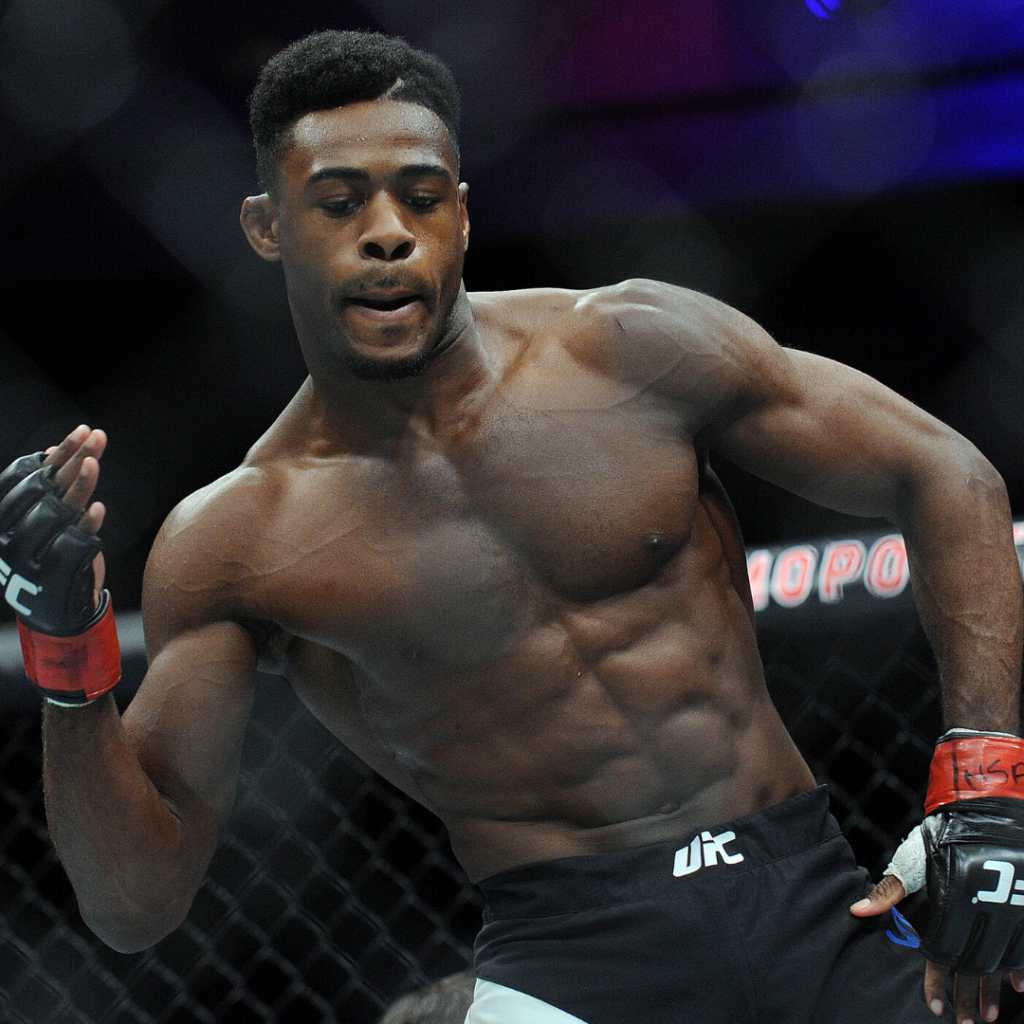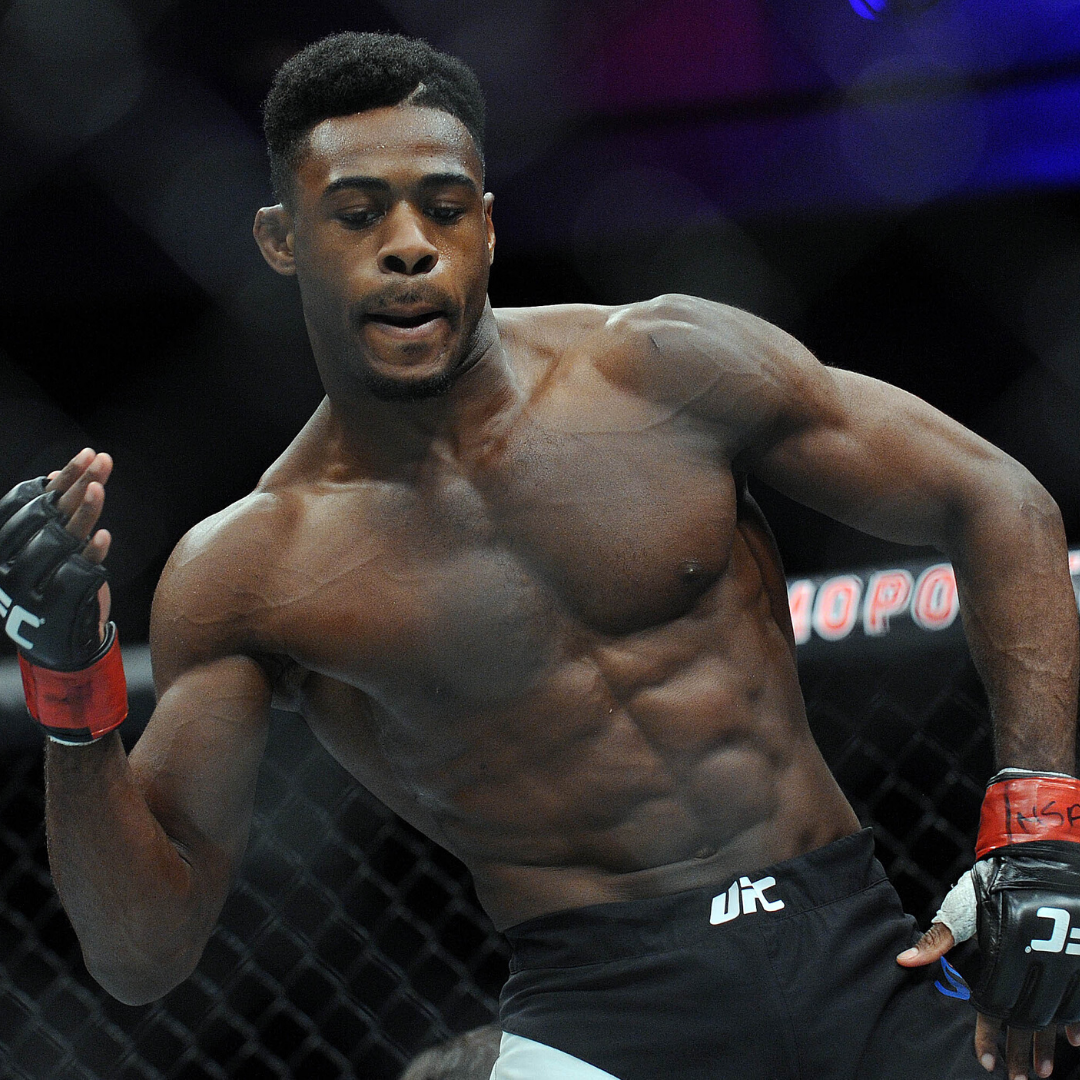 After graduating from Uniondale High School, Sterling attended Cortland where he eventually became an NCAA Division III All-American with a record of 87-27. He is a Black Belt in Brazilian Jiu-Jitsu where he was coached under Matt Serra.
He currently fights on the Serra Longo fight team. The current roster of Serra Longo includes many other fighters from local towns, such as Al Iaquinta from Wantagh. 
Current Fighters on the Serra Longo Fight Team:
Chris Weidman
Gian Villante
Aljamain Sterling
Al Iaquinta
Eddie Gordon
James Jenkins
The decision to pursue wrestling has paid off, as Sterling looks to be in a position to climb the ranks in the UFC after his recent win.
He called out UFC President Dana White multiple times after the fight, who will decide who Sterling will be matching up with next.
In a post-event interview, UFC president Dana White stated that the Jose Aldo vs Peter Yan title fight will go on as planned, and Aljamain Sterling will likely fight the winner of that bout. 
Aljamain Sterling UFC Career
Aljamain Sterling's Career record is now 19-3 after hs winning his last 5 fights. View the type of finish below.
Win | Cory Sandhagen Finish | Submission (Rear-naked choke)
Win | Pedro Munhoz | Decision (Unanimous)
Win | Jimmy Rivera | Decision (Unanimous)
Win | Cody Stamann | Submission (Suloev stretch)
Win | Brett Jones | Decision (Unanimous)
Sterling is on a hot streak as he is now preparing to look on and wait for his title shot against the winner of the Joe Aldo vs Peter Yan fight. That fight is not yet scheduled for a set date, but Dana White stated it will likely take place on his recently purchased "Fight Island". This puts Aljamain Sterling in a position to take some time off and recover from his previous fight camp before beginning to prepare for his next opponent.
The breakdown of the results of the fights from throughout Aljamain Sterling's Career Can be Found Below:
Total Fights: 22 
Wins: 19
Knockout: 2
Submission: 8 
Decision: 9 
Losses: 3
Massapequa will anxiously wait along with Sterling to see when he will be able to fight for a UFC title. Best of luck and way to represent Massapequa!
Other Visitors of The Massapequas View: